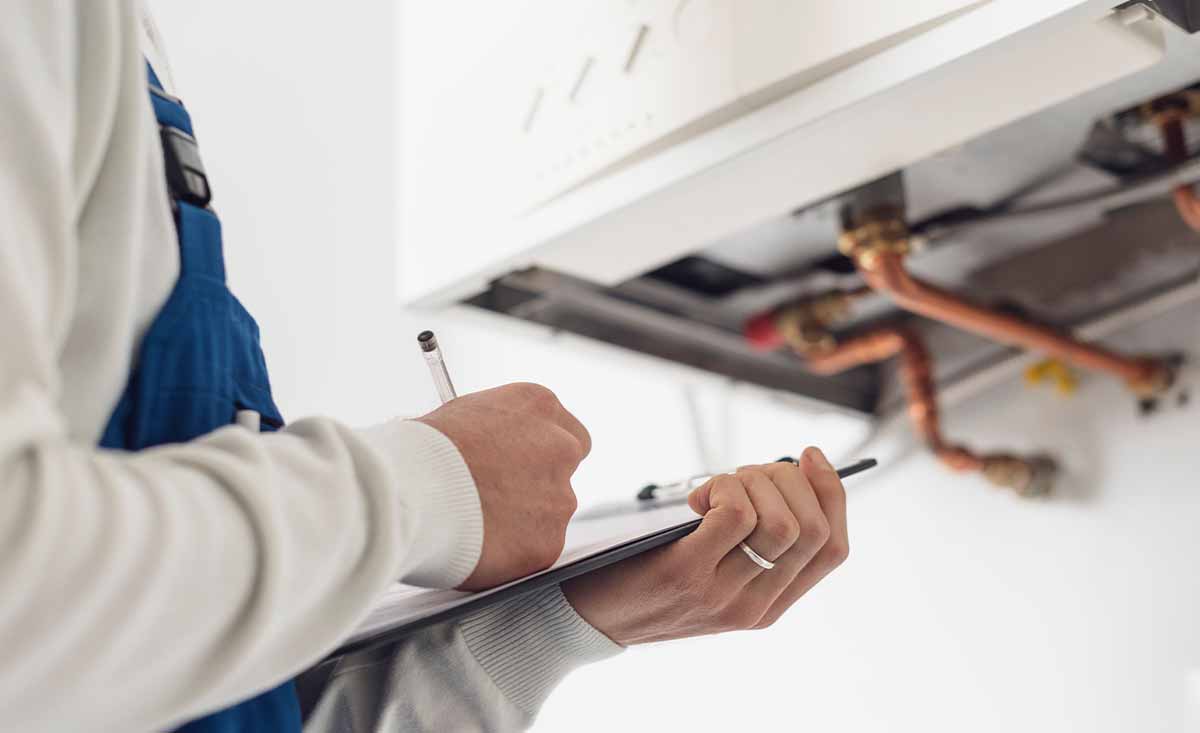 For any plumbing needs, you may need to find a plumber in Singapore. Try to find a 'plumber near me' who has a wide range of abilities.
Consider a plumber's expertise, experience, and certification before making a hiring decision in Singapore.
You should not hire just anyone. It's crucial to hire the best plumber possible to ensure everything goes smoothly and on schedule.
Table of Contents:
How can a Singapore Plumber help?
If you need an immediate plumbing work done in your home or business, call a plumber in Singapore who are available 24/7.
Examples of what a home plumbers in Singapore or HDB plumbers in Singapore can do:
1. Toilet Repair & Installation
Clogged toilets are a common issue in Singapore. Apartments with a long history of neglect are the worst. It's annoying when you have to go, but there's no bathroom nearby.
When it comes to fixing and installing toilets, our plumbers have decades of experience.
We will check the condition of your plumbing and sewage systems and advise you on whether we think you should repair or replace your toilet. If your toilet bowl or bidet sprayer needs replacing, we can do that for you as well.
2. Pipe Service
Even a trickle of water from a pipe or a slow water flow could be a sign of a more serious issue with the plumbing in your apartment. Because of the wide variety in pipe dimensions and materials, it's best to have a licensed plumber address the problem. There are many causes of pipe malfunctions.
Plumbing Problems
Fixing and Replacing Pipes
Clogged Drains
3. Water Tap Repair & Replacement
Taps that leak frequently are a common source of frustration in the home. You'll be forced to shell out more money for water and still find ways to waste it.
If the problem with your water tap can be fixed quickly and easily, our plumbers will be able to do so right away. If the current faucet is broken, we can replace it.
4. Kitchen Sink
Do you want to replace those old, problematic pipes or fix that leak under the kitchen sink?
Plumber services in Singapore can quickly fix clogged pipes, increase water pressure, or lay new pipes.
5. Shower Set Installation and Repair
After a long day, is the water pressure from your shower head lacking? Do you want to install a rain shower head in your bathroom sink?
The shower heads in HDBs, condos, and landed homes in Singapore are all within a plumber in SG repair and installation capabilities.
Plumber in Singapore's Price: How Much Does a Plumber Cost in Singapore?
You may be looking for a cheap plumber in Singapore, you may find some, but remember that there are various factors to consider.
The price of a plumber in Singapore varies depending on the task at hand. There are many variables to consider when looking for qualified plumbers.
The cost of plumbing will increase in proportion to the plumber's level of expertise and complexity. Get an estimate and professional advice from a PUB-approved plumber.
If you want an accurate price quote from a plumbing services company, it's best to either have them come inspect the problem in person or give them as much information as possible over the phone.
Check-out our plumbing rates or prices here. You may also refer to the pricing guide below:
| Type of Plumbing Service | Price |
| --- | --- |
| Fix Floor Trap Choke | From $60 |
| Clear & Fix Toilet Bowl Choke | From $70 |
| Kitchen Sink/Basin Tap (Normal Type) Replacement | From $70 |
| Water Discharge Rectification into Toilet Bowl by Replacing New Siphon | From $80 |
| Sink/Basin/WC Flex Hose Replacement | From $40 |
| Shower Set Supply and Installation | From $80 |
| Exposed Copper Pipe or uPVC Pipe Leak Repair | From $80 |
| Toilet Bowl Set Supply and Installation | From $350 |
| Basin Set Supply and Installation | From $150 |
Please take note not all plumbing jobs are the same, so it is essential that you request for quote, before choosing the best plumber in Singapore.
Factors that Affect Plumbing Project Costs
The cost of a plumber can be affected by the following variables:
There is a price premium for labor that requires more thought and planning. Factors including but not limited to: quantity of fixtures, time required to complete the task, location, and completion date.
Plumbers with more experience will have higher hourly rates due to their higher labor costs.
Time constraint and extra expenses are inevitable. The price of services increases for after-hours and nonstandard requests. There is an increase in price on holidays, weekends, and in cases of emergency.
Plumber Cost Tips
The services of a reliable plumber can help you save money. To avoid future problems and find an affordable plumber, follow these steps:
Justify your guess in writing. If there are problems, find out about them and get quotes (preferably in black and white, even in digital form).
There are minimum charges per hour and per trip. Most plumbing and rooting services will charge an initial service fee or a higher rate for the first hour of work, but these costs can often be incorporated into larger projects.
To bring in customers, lowball bids are used in quotes before additional fees are added. Add-ons should be defined before work begins.
Job consolidation saves money. While the plumber is there fixing the toilet, you can ask him to look at the leaking faucet. On the whole, it might help the budget in the long run.
The past of the business world. Most plumbing work in Singapore needs a permit. Take a look at our FAQ if you have any issues involving a plumber.
So, you maybe asking Why Does Plumber Charge So Much?
The cost of a plumber can be affected by the following variables:
The complexity of the task has a direct correlation with the final cost. Factors including but not limited to: quantity of fixtures, time required to complete the task, location, and completion date.
The price of hiring a plumber rises as their level of experience does.
It's standard practice to increase the price of urgent work. The price of services increases for after-hours and nonstandard requests. There is an increase in price on holidays, weekends, and in cases of emergency.
How Do I Find a Good Plumber in Singapore?
Ask for Referrals
When you have a plumbing problem in your Singapore apartment, please contact the building manager. In the event of a serious plumbing issue, it is best to seek recommendations for repair and maintenance services. It's important to do research before deciding on a plumber for any kind of home improvement or maintenance. Meet with three different plumbers for interviews.
Ask for Estimates
You can get price quotes for plumbing services like repairs, new installations, and routine maintenance from the various companies that offer these. Create a table comparing the hourly labor rates, permit or licensing requirements, estimated completion time, payment terms, and estimated cost of tools, materials, and other items quoted by each of the three plumbers you chose from the recommendations. Time spent fixing or installing the materials will be accounted for, as will the variety and number of necessary fixtures.
Call Only Licensed Plumber
When in need of immediate repair, some people simply dial the first available number. However, you can rest assured that the work will be to your satisfaction if you hire a licensed plumber who has extensive experience and comes highly recommended. Companies that offer plumbing services are more dependable than individual plumbers because of their stringent licensing and training standards. In the event of an emergency, having the number and hours of operation of a reliable plumbing services
company readily available can be a lifesaver. You can expect a smoother conversation about the problem if you and the plumber have a history of working well together.
Ask about Plumbing Experience
If you have a plumbing issue that needs fixing, don't be shy about asking a plumbing service about their past projects, any problems they encountered, and how they were ultimately overcome. Plumbers are not people you want working on your home or business. Discover whether or not each plumber is subjected to routine checks of their credentials, experience, and job performance. With this policy in place, the company can rest assured that it is hiring only the most qualified plumbers in Singapore.
See the Plumber in Singapore Reviews
Check out their plumbing services reviews or testimonials from satisfied customers to get a sense of the plumber's skills and character. Finding a dependable local plumber can also be aided by reading customer reviews online. Find out what other people thought of them by reading what's been said about them on Google.
How Do I Choose A Professional Plumber?
If your drains are clogged, garbage disposal is malfunctioning, and water heater breaks all at once, you won't have time to carefully consider which plumber to hire (hopefully not). However, choosing a plumber in a hurry could cause more problems down the road.
Locate a plumber whose work lasts, and whose advice you can put your faith in. Although it is impossible to completely avoid plumbing problems, you can reduce the likelihood that you will have to fix the same problem more than once.
We understand that price will be a factor, but please don't let it be the deciding factor. It's not uncommon for plumbing services to quote you one price over the phone, but then tack on additional costs after they arrive at your home and conduct a thorough inspection of the problem.
The question then becomes how to select an excellent plumber. Seven suggestions to consider when making a choice:
What Questions To Ask Before Hiring A Plumber?
1. Are you a licensed plumber?
Among the most important questions to ask a plumber is whether or not they have the proper licensing. His certification shows that he is competent to complete any task given to him. In addition, it proves that the plumbing company he works for has been approved by the appropriate authorities. Licensed plumbers can benefit from ongoing training in building codes to ensure that the person you hire is up-to-date on the latest construction practices.
2. Will you be able to provide a proof of insurance?
A plumbing services company needs insurance to protect themselves financially in the event of accidents or mistakes, in addition to a license. Even though accidents, theft, and mistakes are relatively uncommon, they can have disastrous results when they do occur. A plumber like Faber Plumbers, who has the necessary bonds and compensation insurance, can accept any job risks without worrying about continuing mistakes or forcing you to pay any unforeseen costs, so feel free to contact them about your Singapore home.
3. What kind of guarantees and warranties are you offering?
Whenever possible, hire a plumber who stands behind the materials and labor they use with a warranty or guarantee. Ask the plumber about any guarantees or warranties they offer to ensure you are protected from financial loss in the event of any problems.
4. How are your service charges calculated?
Different plumbers in Singapore use different pricing models, with some charging by the job and others charging by the hour or by the part. If you know how their service charge is calculated, you can easily compare their prices to the other bids you receive for the same work. While it is important to find a plumber who charges a fair rate, it is also important to remember that going with the cheapest bid isn't always the best idea.
5. Can you provide a written estimate?
Another important thing to inquire about is whether or not they can provide you with a copy of their written estimate. Ensure that you get a complete breakdown of the plumber's service fee in writing. This will ensure that the final plumbing bill is exactly what was discussed before work began. If you aren't sure what is included in the estimate, you should probably just ask the plumber.
6. Can you give me a list of your references, as well as your credentials?
Checking a plumber's references is essential because it shows that he has a stable clientele who are willing to attest to the quality of his plumbing services. If you want to learn more about a plumber before hiring them, it's smart to check out their online profiles, such as Facebook and Google+, evaluation platforms like Yelp and the BBB.
A plumber's credentials are just as important as a plumber's references. While credentials aren't a guarantee of quality work, they do show that a plumber is committed to their craft and uses modern, industry-standard building practices.
7. Do you offer emergency plumbing services?
There are two types of plumbers in Singapore: those who work standard business hours and those who are available for 24 hours for emergency plumbing situations. Those plumbers who offer 24-hour service are more likely to respond quickly to emergency calls than their counterparts who don't. Find a reliable plumber in advance for every type of plumbing service to avoid the hassle and inconvenience of dealing with plumbing problems.
8. What is your typical response time to your clients?
A prompt response is essential in the event of any plumbing emergency. When plumbing issues aren't fixed quickly, they can quickly destroy a home and drive up repair costs significantly. Keeping in touch with plumbing companies that offer 24-hour assistance can significantly reduce the cost and severity of plumbing issues.
9. Do you have any work specialties?
Knowing the plumber's specialty areas in advance will help you find the right person for your plumbing job. It's possible that a plumber who only does maintenance and repairs isn't the best choice for your plumbing remodel. If you can determine which aspect of your plumbing project a plumber has the most experience with, you can hire them specifically for that part of the job.
10. How long have you been in the plumbing business?
There is a correlation between the length of time a plumber or plumbing contractor has been in business and the depth of their expertise in fixing various plumbing problems. The contractor's longevity is a testament to the quality of their work.
In order to find a plumber or plumbing contractor who is up to the task and can meet your needs, it is important to ask the right questions. Be cautious about appearing too suspicious or untrusting to any plumbers before you have had a chance to test out their services.
11. What are the possible extra charges?
Before hiring a plumber, it's a good idea to have a good idea of what you might be charged for. This is done to protect you from markups and scams, and to ensure that you get what you ordered.
12. Do you clean the area after the job?
You can save money by not hiring a plumber who offers cleanup services, but it's to your advantage to hire one who does.
Skills & Experience: How Do I Become A Plumber In Singapore?
To apply for a license, you must first have served as a master plumber's apprentice for at least three years. Over the course of those three or more years, you should have logged more than 300 hours of theoretical work. In addition, you'll need to demonstrate your plumbing expertise by scoring well on an examination. You need to be at least 18 years old to sit for the test.
What Other Skills Will You Need to Become a Plumber?
Ability to read and understand technical documents and schematics.
You need to be both physically and mentally nimble.
You'll need to show that you're mechanically savvy and can handle a variety of tools.
Plumbing requires a wide range of specialized tools and materials, and you'll need to prove that you can handle them all.
You need excellent communication skills in order to establish rapport with your clients.
You should be in good physical shape because much of the work involves lifting heavy objects.
You should be able to successfully complete tasks on your own.
A lot of this might sound scary, but if you want to be a plumber and you're interested in the field, you'll pick it up quickly. If you have the ability to learn what you need to know for the test, you will do well.
This set of skills is in high demand. Becoming a plumber is a surefire way to secure a steady job, as there is always a need for plumbers. Since the plumbing industry's tools and equipment are always developing, it's essential that you keep up with the times.
So, if you are searching for 'plumber in Singapore near me" or a "cheap plumber in Singapore", may this guide help you.
When to contact a Singapore plumber for a leaky faucet. Discover the indicators of a significant plumbing problem, how it affects your water cost, and the advantages of expert help.

Plumbing emergencies may come at any time. Discover the signs where it's time to call for an emergency plumber in Singapore.